Meet us on 26th and 27th june 2019 at the National Exhibition of Geotechnics, Drilling and Special Foundations Solscope in Marseille, France.
---
Visit the stand of JEAN LUTZ S.A. at the location B3 !
---
SOLSCOPE, AN EXHIBITION FOR SPECIALIZED PROFESSIONALS
More than 2000 congress participants and visitors. Free entry.


Solscope is the reference exhibition for the geotechnical, drilling and foundations sectors in France. It showcases top-notch products and solutions for all companies in the sector.
Free workshops are organized throughout these two days of exhibition on various topics such as water drilling, geothermal energy or polluted soils.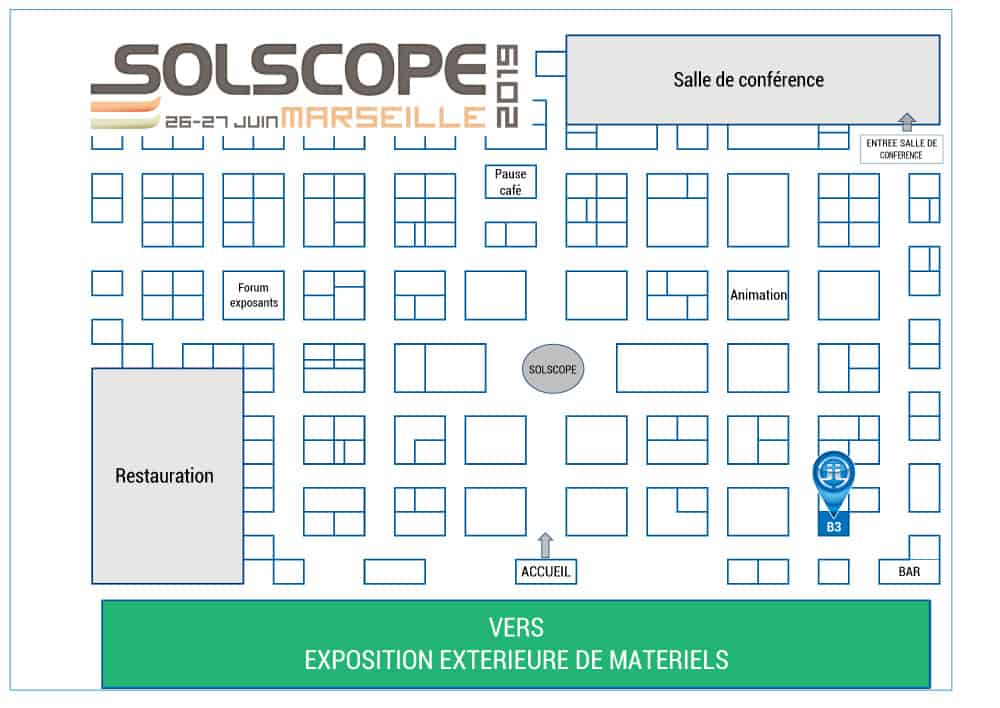 Visit the exhibition website for more information.