NORMA2, measure of highly accurate Geographic North
The NORMA2, coupled with the Dialog, accurately measures the orientation and inclination of the mast on which it is mounted. It is an efficient aid for Kelly piles, auger cast piles and mine or quarry parameters. It enables an accurate inclination and drilling direction control, independently of the positioning of the machine...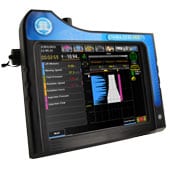 CFA continuous flight auger piles
CFA piles have experienced extensive development in recent years.
The DIALOG MX2 installed in the rig operator's cabin, reliably measures and records the following parameters ...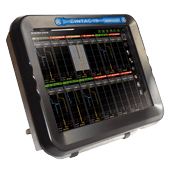 Injection management with CINTAC:
Equipped with a large touch screen with a graphical and intuitive interface, its use extends from the measurement and the recording of the parameters (pressure, flow, volume) to the control of the pumps (regulation of the pressure and the flow), as well as controlling and following complex instructions.

CINTAC can control and manage up to 12 pumps.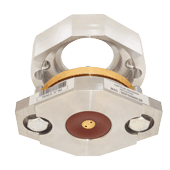 Measurement of pile deviation:
Experts in CFA auger piles or Kelly pile are aware of this: the verticality of the structures may need to be carefully controlled when making secant piles and certain types of isolated piles.

For this, Jean Lutz has designed two new measuring systems: PRAD and TAUPE.
NEMO BT a sensor for use in diaphragm walls
The NEMO BT is a deviation and inclination sensor equipped with a Bluetooth radio transmitter and a battery. In the absence of communication (immersed sensor), the measured values are stored in the internal memory of the NEMO BT, they are transmitted directly from the sensor.
Our specialisation
The Jean Lutz company specialises in the design, manufacture and implementation of special measurement and control devices for monitoring ground improvement techniques on major works worldwide, including deep foundation and geotechnical instrumentation used in the construction of dams, tunnels, subways and roads.
Vision system
System Vision from Jean Lutz SA allows the user to remotely monitor the progress of work carried out on a construction site on a remote display.
The system offers the ability to check instrumentation settings and check the quality of work on the construction site by remotely viewing the operators screen.

2.Connection to the customer area

Instant data collection and access from anywhere offers unique optimization potential.